Blackburn & Darwen
Bolton
Bracknell Forest
Buckinghamshire
Camden
Cumbria
Devon
Dorset, Bournemouth
& Poole
Dumfries & Galloway
East Renfrewshire
Gateshead
Kensington &
Chelsea
Liverpool
Milton Keynes
North Ayrshire
North Lanarkshire
North Somerset
Northamptonshire
Solihull
South Powys
South Tyneside
Wakefield
Warrington
Wokingham
York
Blackpool
Caerphilly
Carmarthenshire
Cornwall
East Ayrshire
Oxfordshire
Southampton
West Sussex
Hertfordshire
Southwark
Introduction
For us, perhaps the most gratifying characteristic of Hertfordshire's policy and practice is the extent of the successes achieved across the spectrum of innovative music education, popular music and its various manifestations and world musics, through to jazz and classical music. We agree with the Head of Service that their Musical Futures project which is investigating an alternative and radical approach to key stage 3 music based on informal learning practices of self-taught musicians has far-reaching implications for secondary music teaching. That view is supported by the project's interim findings that music lessons approached informally significantly raise pupil motivation and engagement.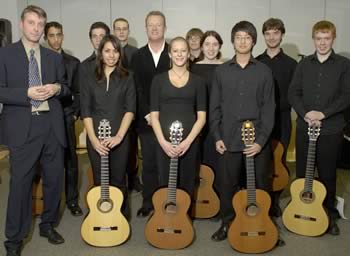 This is another service which has successfully instigated family music-making throughout the Authority's area. Similarly county-wide is the new network of weekly rock schools in partnership with secondary schools and involving 1200 young people. We hope the service is successful in its bid for formal NQF accreditation of a new course, in support of pupils with SEN, that provides a practical alternative to GCSE.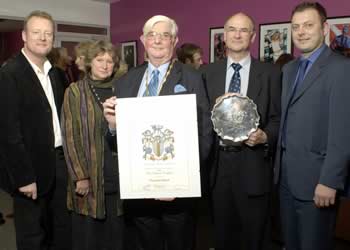 The same value base no doubt prompted the involvement of disabled and looked-after children in the Schools Symphony Orchestra's staged performance of Monteverdi's "Orfeo", a successful collaboration with a professional opera company. And to the bejewelled County Youth Orchestra's traditional repertoire has been added a challenging contemporary piece by Edwin Roxburgh employing digital technology alongside the usual instrumental forces; it will be available on a commercial CD. There has been steady development of a wider opportunities string initiative programme and planned fully inclusive expansion to include percussion, wind band, brass, c clarinets, recorders, guitars and keyboards. We applaud too the sustained commitment to music technology & ICT, to involvement of professional musicians, to collaborative working with other LEAs, arts and community organisations; and to provision for adults and joint working with and support of the youth service. And, finally, we note that the number and range of INSET courses was of an exceptionally high standard.
The Major Award is this year shared between Hertfordshire and Southwark where the arrangements for provision of music education could not be more different. Instrumental tutors are employed by the schools, and management, co-ordination and inspiration are the responsibility of a senior advisor (1@0.1) and a music consultant (1@0.6). The term 'inspiration' is used advisedly for it is difficult to find another word to describe the achievements of the part-time music consultant. Before making reference to a bewildering array of activities, we note how the building blocks of effective provision are covered. There was a thorough approach to INSET with rewarding liaison with neighbouring LEAs.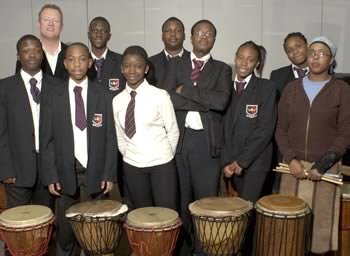 Demonstrably good progress was made in addressing previously noted shortcomings in the development of ICT and music technology. We noted an exciting range of new initiatives already undertaken and being planned. A wide range of instruments was available, and virtually all primary schools recorded an increase in numbers receiving tuition; in secondary schools there was the predictable reduction in numbers, but a net increase nonetheless.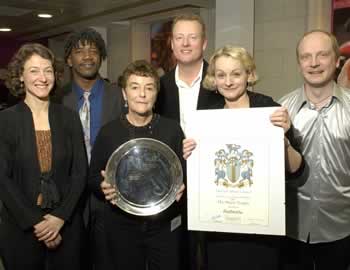 With schools being responsible for their own ensembles, the service was unable to provide detailed information on the extent of regular and frequent ensemble performance opportunities; the only shortcoming in this vibrant submission. So what is this vibrancy? Here is just a sample: a variety of workshops and performances organised for 16 schools comprising Drumhead (African drumming), New Union Orchestra (World music), Weapons of Sound (junk percussion) and Children's Music Workshop (jazz); the Voices Foundation delivering a one-year programme to 8 schools and providing five day INSET for teachers; the LPO, English National Opera and the New London Orchestra all engaging with schools; and similarly across the performing arts, the Globe Theatre, Tate Modern, the London School of Samba, the New Peckham Varieties Musical Theatre, English Pocket and Pegasus Operas. And, finally, two exciting examples of commissioned creative music-making. First, a body percussion piece composed by Asaaf Seewi and performed at the Royal Festival Hall. And secondly, "Urban & Rural" – a project involving 46 pupils from years five & six, including some from a special school, composing music and words, playing instruments and singing drawing on a visit to a fishing port and their own inner-city experiences. Both projects have been commended by the PRS Foundation.